Birth Chart Reading by Earth & Fire Tarot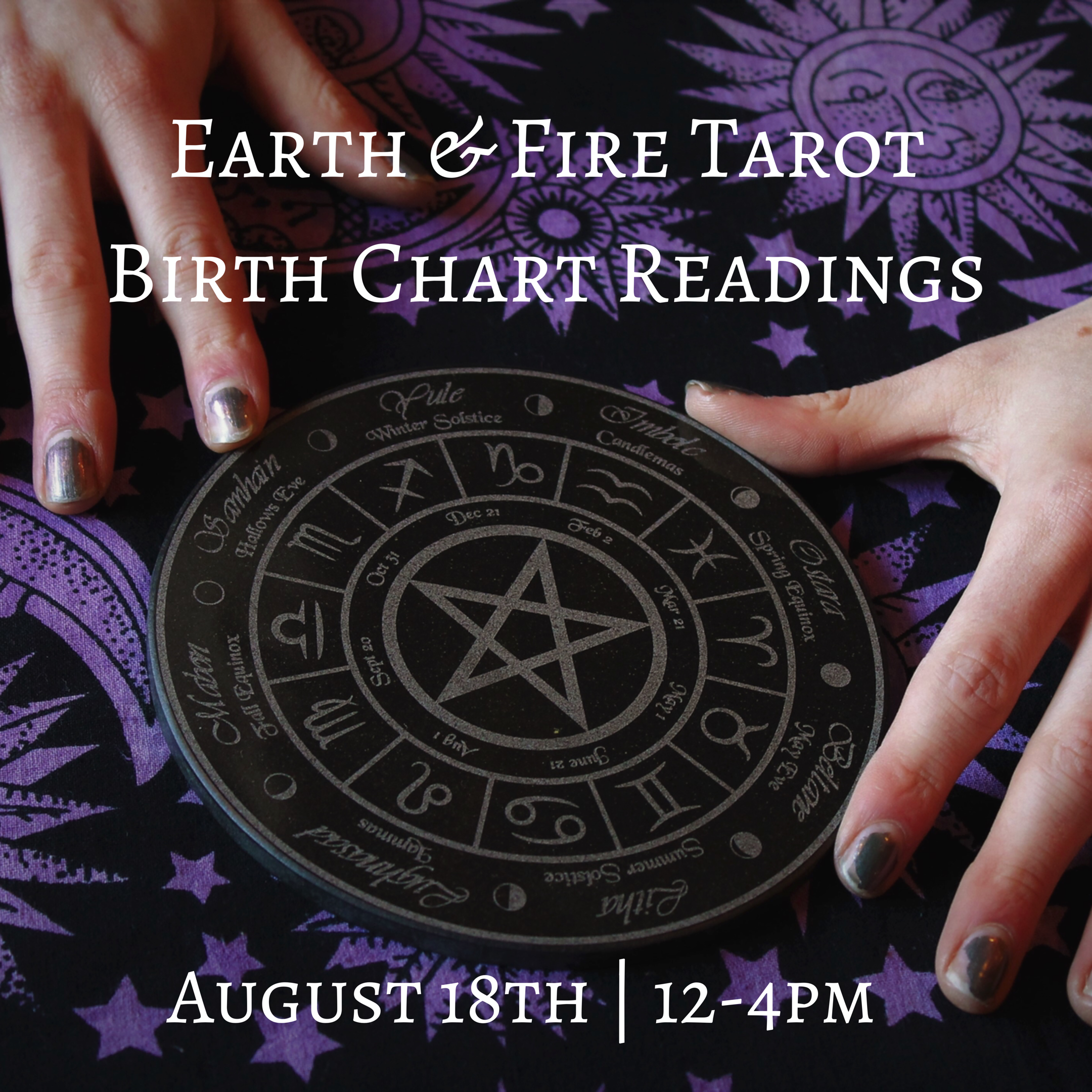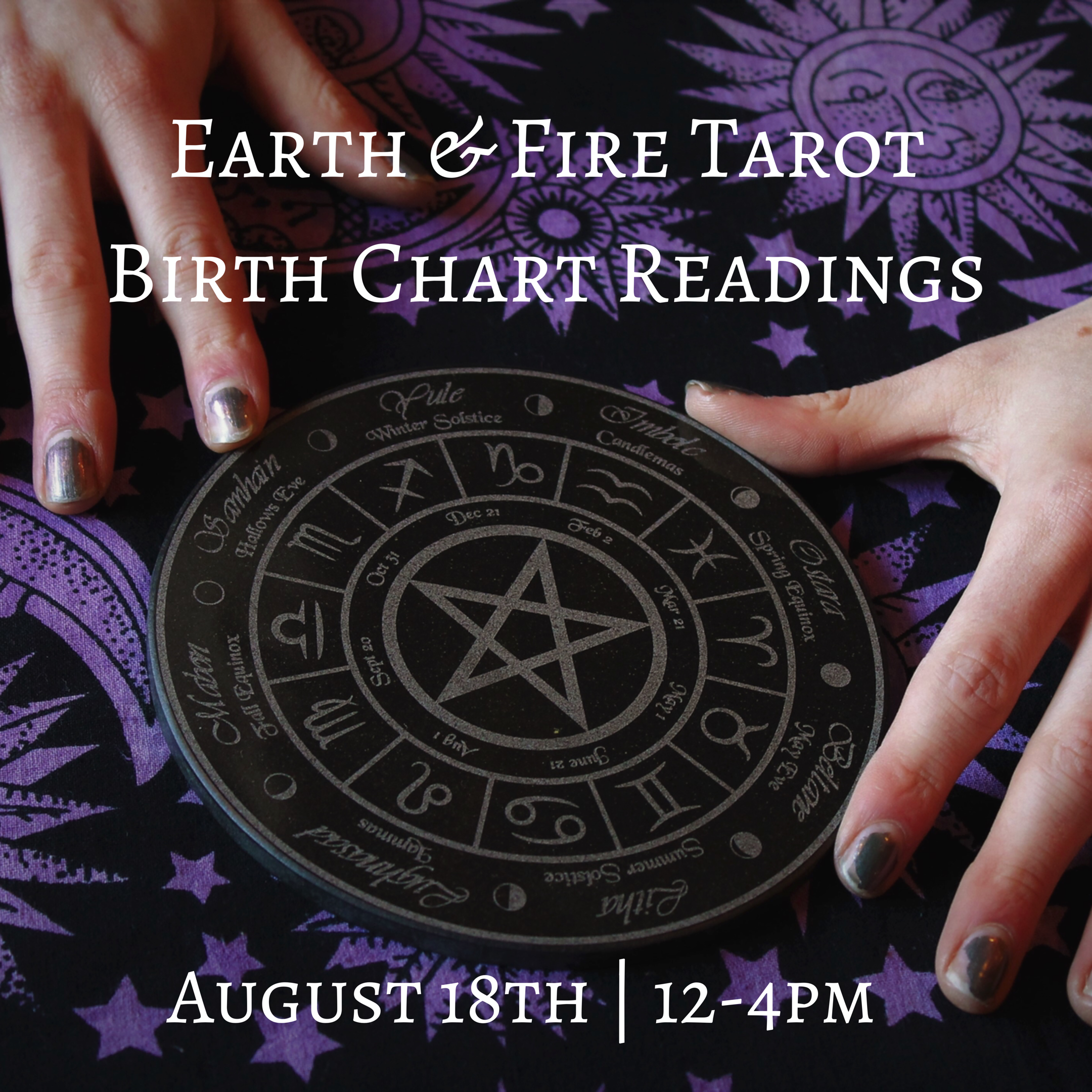 Birth Chart Reading by Earth & Fire Tarot
A birth chart reveals the whole universe paused at the moment of your first breath. It contains your full potential, all that your are able to grow, develop, and learn during this lifetime.
This reading is a summary of your chart and the potential contained within it. We will review its basic form, the most influential placements, and discuss how to integrate this information into your everyday life and spiritual development. We can also look at specific sections of the chart to answer any questions that you may bring to the reading. You will receive your physical chart and a summary of its contents with your reading.
Please provide your birth date, time, and place when purchasing this session.

Brady is a non-binary tarot reader, astrologer, and author in the Philadelphia area helping others find their passion and purpose through soul-oriented reflection. They seek to involve ritual and magic into all areas of life. Their practice is rooted in intuitive work and a deep connection to mysticism via nature. They seek to continually evolve their practice in an attempt to be more inclusive and un-settled. Through the language of Astrology and the symbols of the Tarot, Brady facilitates introspection and connection to the inner self.
*We request 48 hours of notice for workshop cancellations. Refunds will not be issued with less than 48 hours of notice