Ayurvedic Yoga, Meditation and Sound Bath Series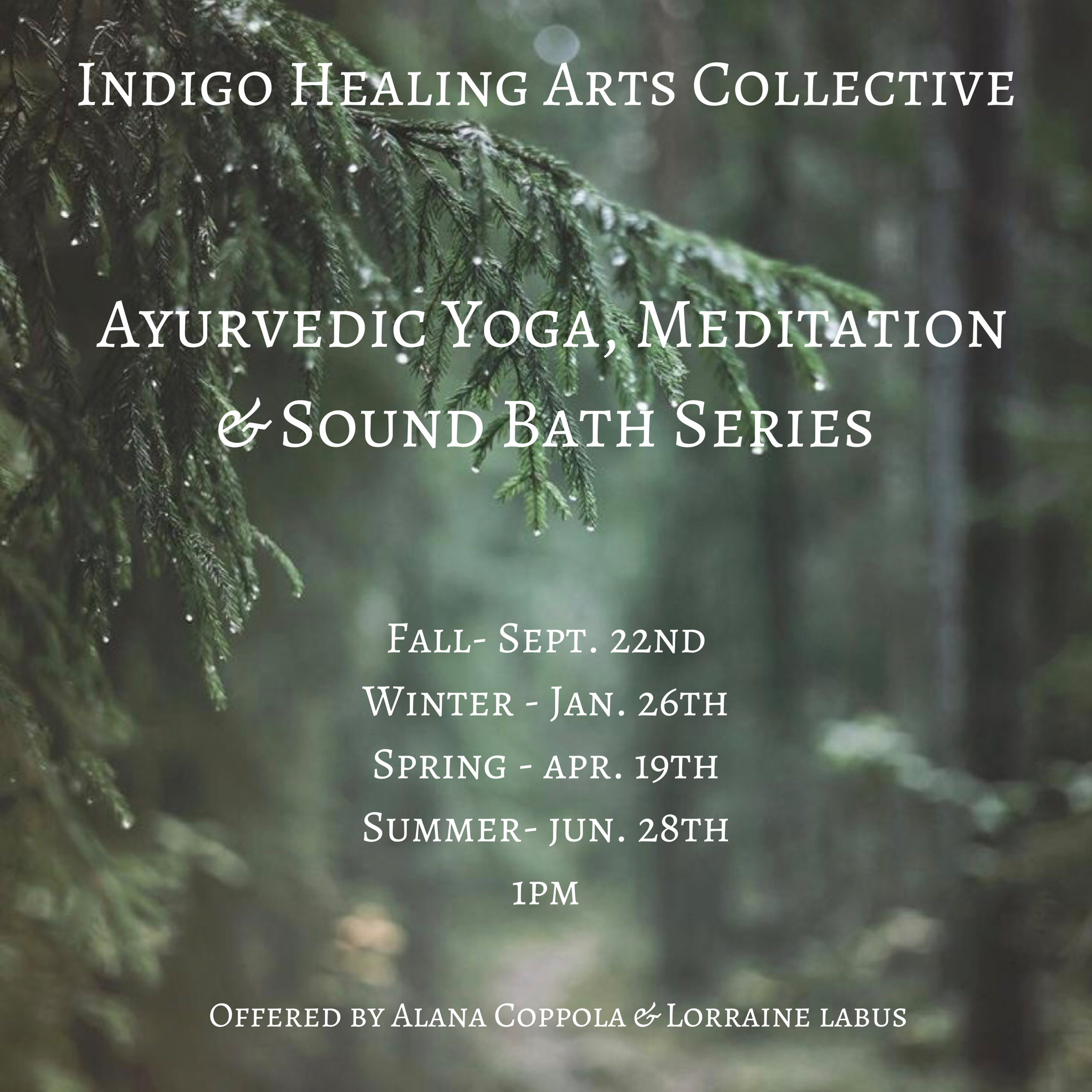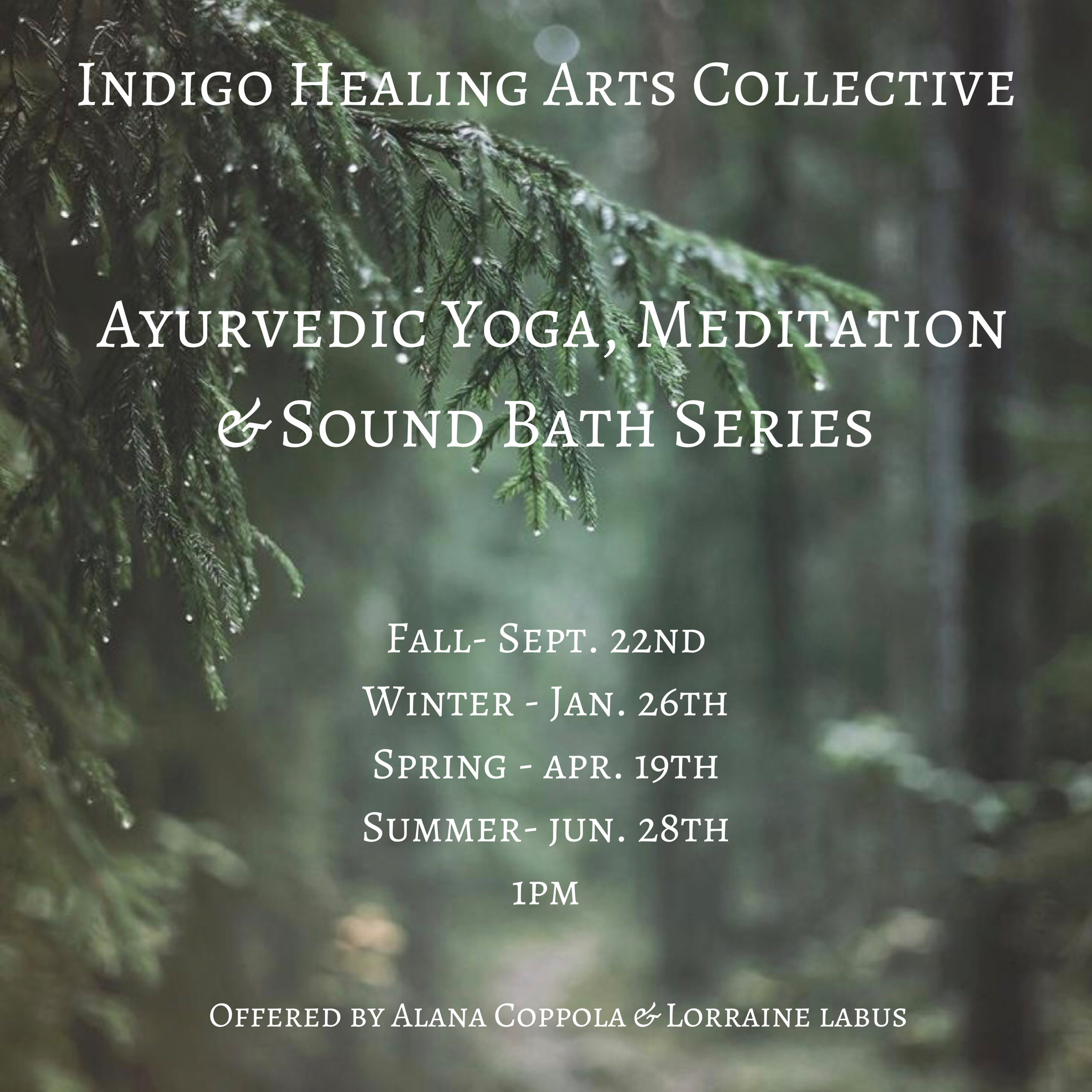 Ayurvedic Yoga, Meditation and Sound Bath Series
We welcome you to join Alana and Lorraine for this Ayurvedic Yoga Series that compliments and honors the shifts of the season.
Fall will be a Vata inspired anchoring practice with attention to the pelvis, hip and thighs. Some restorative poses will be included.
Winter will be a Vata/ Kapha centered practice with heating pranayama, rhythmic movement, standing poses and a progressively challenging physical practice.
Spring will be Kapha focused to help clear out lingering winter lethargy. Attention to strengthening the body, mind and spirit will be offered. Instruction on inversions, arm-balances and backbends will be taught.
Summer will be a serene practice to nurture and care for the body. This practice will target the belly and solar plexus. Instruction on side bends, belly-down backbends and moving energy away from the head to allow for cooling breath will all be offered.
Each movement practice is followed by a sound bath concert, aromatherapy and guided meditation to compliment the deep relaxation of savasana.
Lorraine is a registered 500Hr RYT. She is an Ayurvedic Yoga Specialist, who creates a sequence of poses for balance & wellness.
Alana Coppola is a Spiritual Teacher/Guide holding certifications in a variety of energy modalities. She allows herself to be an instrument that raises vibration as she provides a sacred space that facilitates a transformation on all levels.
Registration for the full series is encouraged but not required.
We request 72 hours of notice on cancellations. All cancellations will be responsible for a restocking fee of $5.