Guided Meditation, Hands on Healing and Sound Bath Series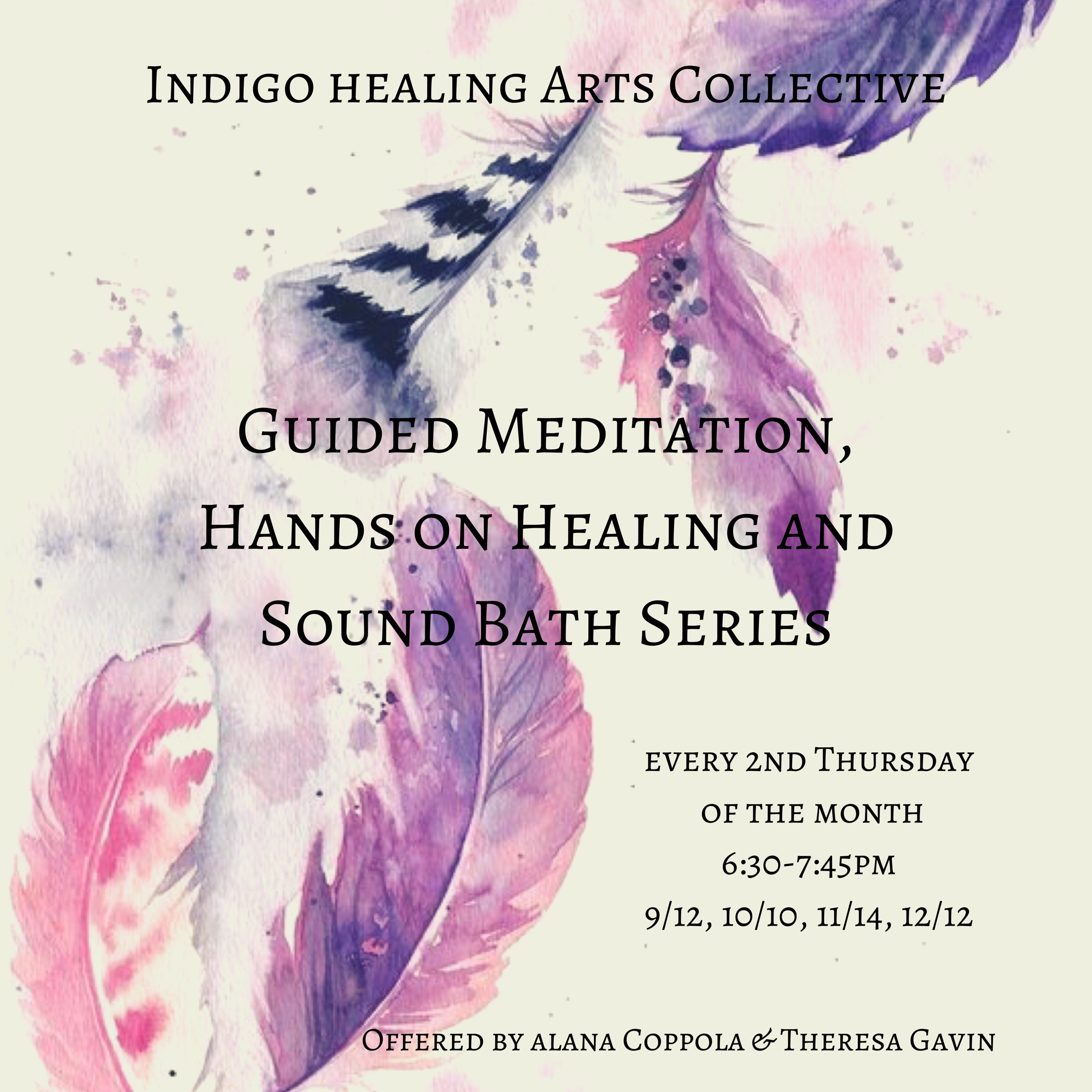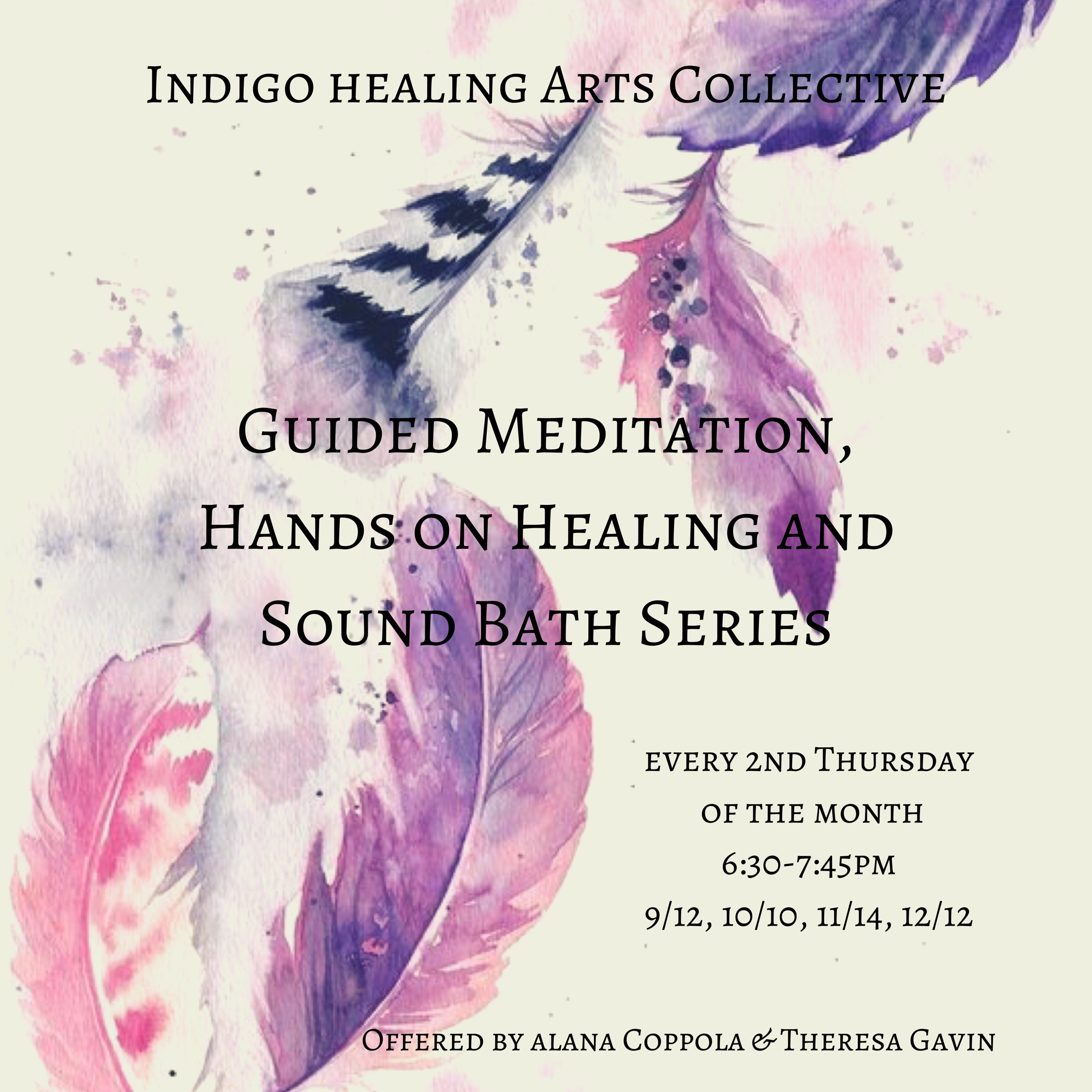 Guided Meditation, Hands on Healing and Sound Bath Series
We welcome you with love and gratitude to join us for a four month series of transformation on many levels. Each workshop crafted by Alana and Terry will offer Guided Meditation, Hands on Healing and a Sound Bath Concert. Classed may include, but are not limited to, Tibetan singing bowls, crystal chakra bowls, drums, rattles, rain sticks, four direction chimes and Tibetan tingsha bells.
Registration for the series is encouraged. This workshop is offered on the 2nd Thursday of the month and will meet on 9/12, 10/10, 11/14, and 12/12. Please arrive by 6:15 to settle in.
Drop-ins are welcome for an exchange of $35.
Alana and Terry have been guided by spirit since childhood. They both hold certifications in a variety of energy modalities and hold sacred space for their students to experience deep relaxation, harmony and blissful alignment of body and mind.
We request 72 hours of notice on cancellations. All cancellations will be responsible for a restocking fee of $5.