Restorative with Suki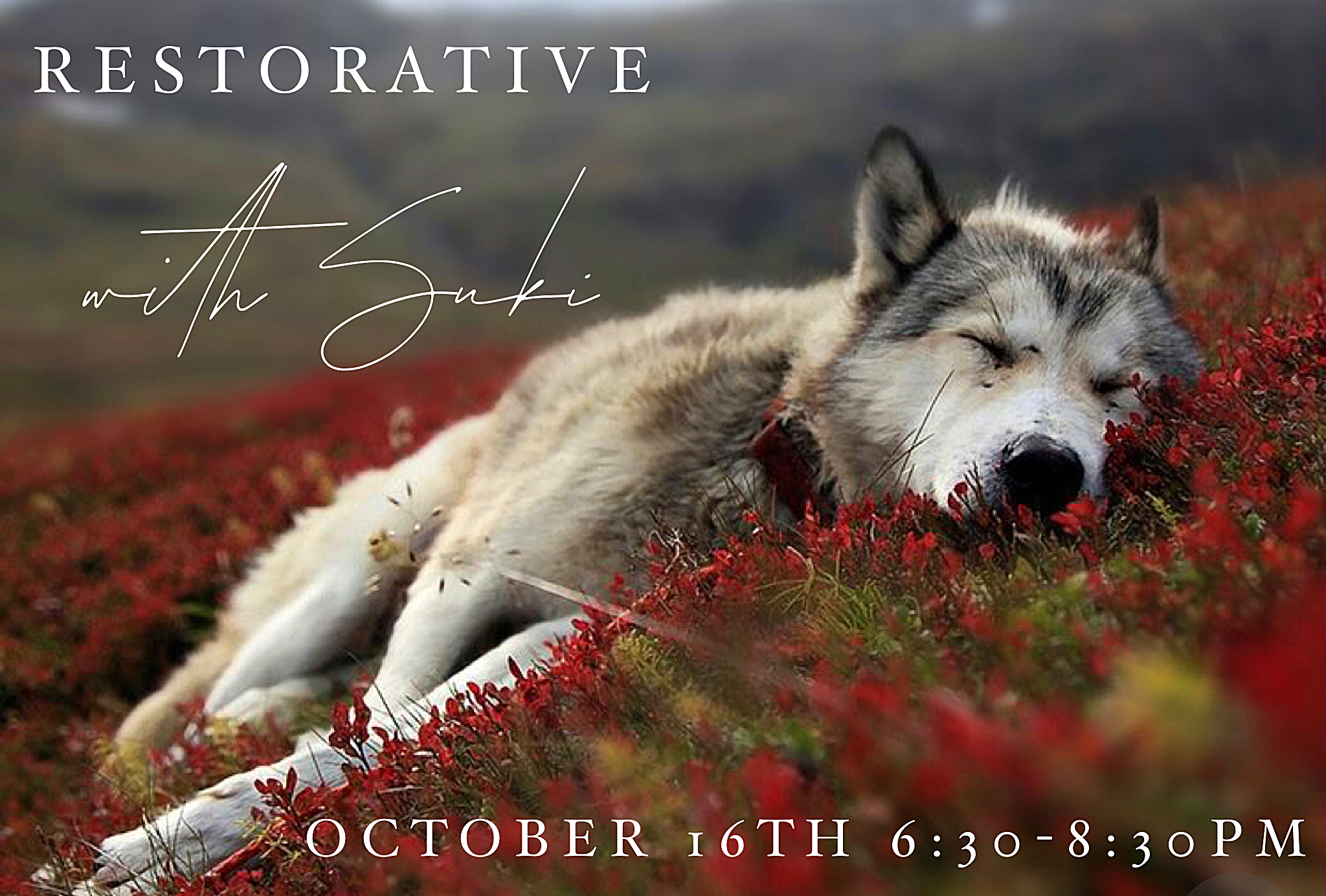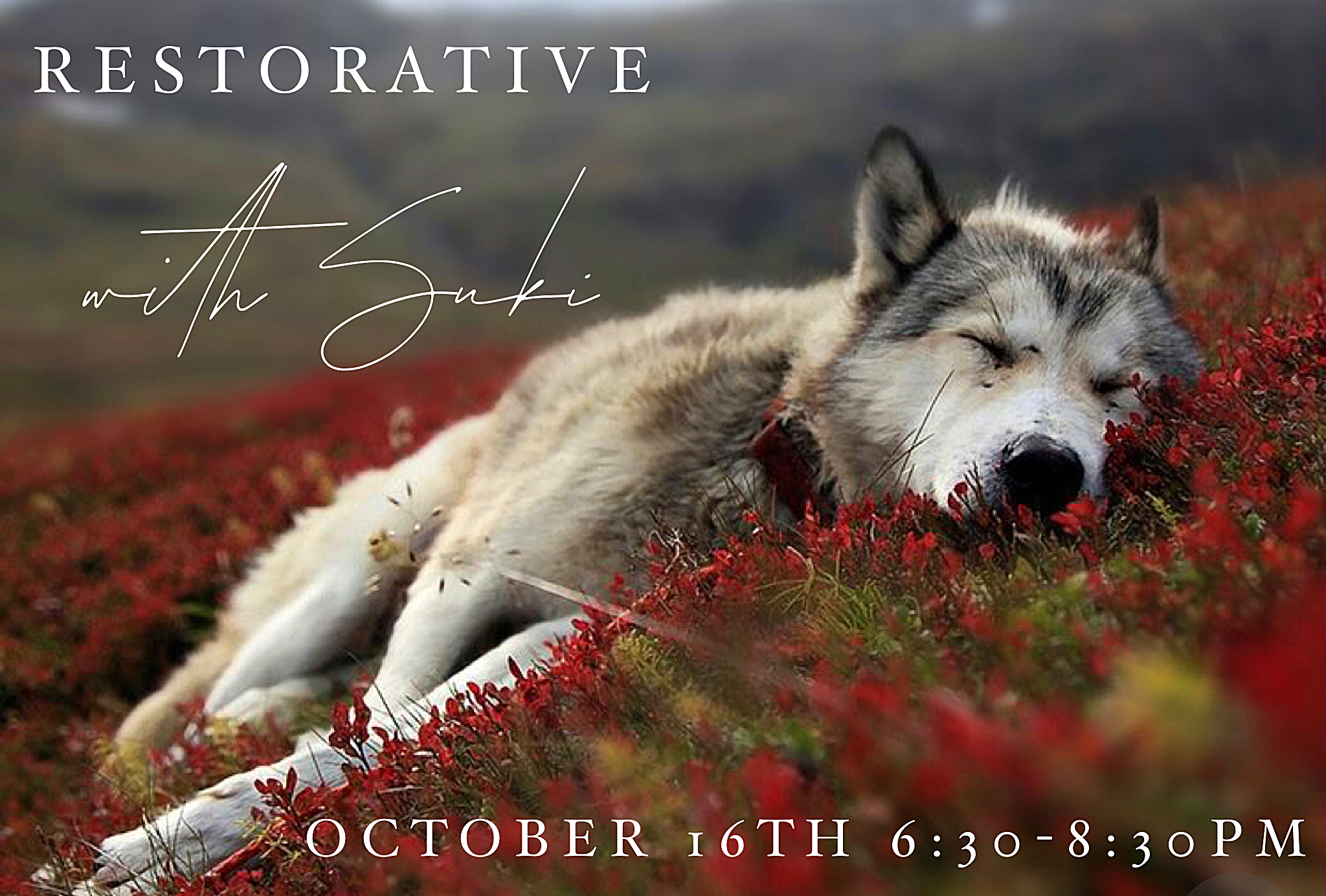 Restorative with Suki
Join our monthly restorative practice with Suki where students will move through a sequence of poses to promote healing & harmony of mind, body & spirit. In this offering, students will be led through 5-8 poses, completely supporting the body with props to promote DEEP relaxation and renewal.
Guided visualization, poetry readings and therapeutic grade essential oils are all incorporated in this evening carved out for self-care & replenishment.
Proven Benefits of Restorative Yoga include improvement in sleep, decrease in high blood pressure, decrease in stress hormone production, decrease in anxiety, strengthens immune system & digestive function and aids in alleviating chronic stress.
$35 self-care investment
We request 72 hours of notice on cancellations. All cancellations will be responsible for a restocking fee of $5.